Preventive Maintenance Ensures a Highly Efficient Car Battery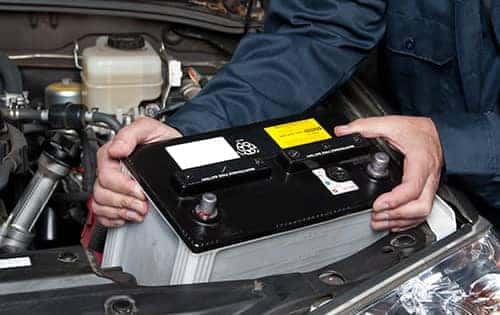 Do you ever wonder if your car battery is efficient enough to continually start your engine? When is it time to have battery service or to replace the battery, so that you're not stranded?
Most car batteries are lead-acid based. While there are other types, such as lithium, lead-acid batteries are less expensive and provide more than enough amperage for a standard performance engine. The most important factor for an efficient battery is the cold cranking amps (CCAs), which determine how effective the battery will be in cold temperatures. However, even with high CCAs, a battery must remain cleaned and sufficiently charged to produce the electrical current to start your engine.
A service technician needs to not only inspect the battery for acid buildup and cleanliness but also perform an electrical analysis to ensure the proper voltage is being uploaded from the alternator. Schedule a battery inspection with National Auto Plaza's service department today!